Careers
503-941-3122503-941-3122
CAREERS
Neighborhood Health Center provides comprehensive preventive and primary health care services for patients of all ages. We are looking for individuals who are passionate about serving their community to join our team of physicians, dentists, dental hygienists, nurse practitioners, physician assistants, registered nurses and support staff to provide exceptional patient care for the communities we serve.
We offer:
Generous PTO accruals.
Eight paid holidays.
Competitive pay and comprehensive benefits.
401k program with employer contributions.
Employer paid transit pass.
Casual Fridays.
---
Neighborhood Health Center is an equal opportunity employer. We select the best individual for the job based upon job related qualifications, regardless of race, color, religion, sexual orientation, national origin, gender, gender identity, age, veteran status, ancestry, marital status, or disability. We will make a reasonable accommodation for a qualified applicant or employee with a disability, unless the accommodation will impose an undue hardship on the operation of our organization.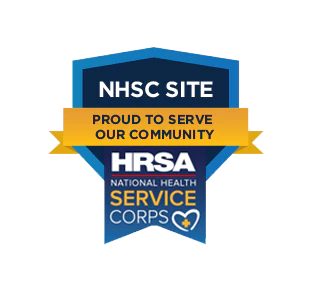 FAQs
---
MEDICAL – FAMILY PRACTICE
PATIENT CENTERED MEDICAL HOME
DENTAL – PRACTICE
Established in 2010, Neighborhood Health Center (NHC) is a 501(c)3, not-for-profit Federally Qualified Health Center (FQHC), serving the underserved, at-risk, patients in Washington and Clackamas Counties in the Portland Metro area.
Neighborhood Health Center strives to collaborate with community partners, state, county, and local officials, as well as other healthcare professionals, and will continue to develop partnerships to offer high quality healthcare to individuals. As such, NHC focuses on meeting the healthcare needs of Medicaid, Medicare and uninsured patients.
At the core of our values, NHC offers healthcare services using a team-based care model to create a "patient centered health home" for our patients. Current NHC medical clinic locations include Beaverton, Canby, and Milwaukie, with dental clinics located in Milwaukie and Oregon City.
MISSION
Building healthy communities – one neighbor at a time – through patient-centered health care, regardless of income or current state of wellness.
VISION
Neighborhood Health Center's patient-centered approach to health care honors the unique needs and circumstances of each individual patient. NHC sees people, not problems, and recognizes that the time spent as a patient in a doctor's office is only one factor in a person's overall health. Our leading edge, integrated clinical teams work in partnership with patients, their families, and the communities we serve to provide whole-person care, prevention, and ongoing support. As a result, NHC is our neighbors' first choice for health and wellness.
VALUES
Patient-Centered:
Each patient is at the center of their own health goals, treatment, and decisions.
Individual patient needs and circumstances are prioritized whenever possible.
Respect:
Differences in people and perspectives are acknowledged, encouraged, and addressed equitably.
Individuals are valued members of their team or group, and have the support they need to do their jobs well.
We honor patient choice, and patients can rely on NHC to be responsive, honest, and reliable at every point of contact.
Transparency
Operational processes and decisions are informed by data, best practices, and stakeholder feedback.
Communication, internally and externally, is clear and consistent.
All aspects of the organization are in compliance with applicable rules, standards, and laws.
Continuous Improvement
Team members pursue ongoing professional development to ensure high quality patient care.
Any community member who has contact with NHC has the opportunity to provide feedback on the experience; and community feedback is regularly reviewed by leadership.
Health and Wellness
NHC models an organizational culture of health and wellness through professional development opportunities, team cohesion, and human resources practices.